Our mission at Senior Cat Wellness is to point the way to the best solutions and to find answers for your cat's issues.
We have a single aim – to become the destination for those with questions and concerns about their senior cat. With every guide we write, we focus on providing support and unbiased advice to help you make the right decisions for your feline. All our articles are backed up by real scientific research and hands-on experience with senior cats.
About the Author: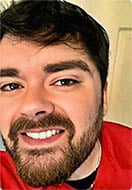 Hi, My name is Richard Parker. I'm experienced in all cat health-related matters, behavioral issues, grooming techniques, and general cat care. I earned a degree in journalism in 2008 and I'm the proud owner of 5 adult cats (all adopted strays), including a senior cat who is almost 20.

Read more about me and my mission.
Popular Posts:
Latest Posts: